VHR – Very High Resolution 3D Beech Tree Crown Measurements
For this analysis an isolated positioned oak tree was mapped with over 100 RAW DNG 12MP shots taken from 3 different altitude levels and under different viewing angles. As the platform a CE grade Phantom 3A was used with the standard gimbal installed and stabilized 12MP EXMOR sensor, with data capture set to DNG.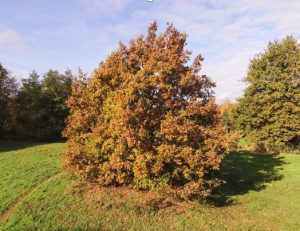 Fig. 1 Oak tree single shot from the midlayer height.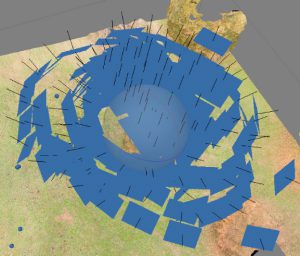 Fig. 2: Agisoft Photoscan viisualisation of the position and orientation of the different images.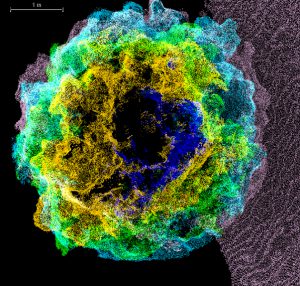 Fig. 3: Level sliced point cloud with 1m zoning of the derived crown point model.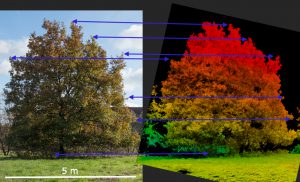 Fig. 4: Comparison of the captured crown shape from a horizontal DSLR image and the same perspective of the calculated dense crown point cloud model. Most of the distinct features of the crown shape are also modelled within the 3D point cloud.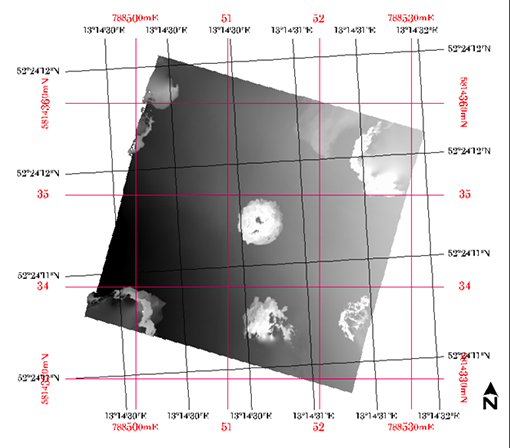 Fig. 5: Derived digital surface model with lat/lon and UTM projection grid, generated from the dense point cloud (absolut height values are not corrected towards an ellipsoid information).
When comparing the overall positional accuracy of the reference points its surprising that the UTM coordinates from the Phantom 4 Pro are not far off: I measured 12 DGPS points and found that the offset is between 1.5m  and 2.9 m (compare with Fig. 6).
RMSE between the Stonex DGPS measured points and the POI mode ortho mosaic points is 1,98 m (stdev 0,31) and the RMSE between the Stonex Points and NADIR mode ortho mosaic points is 2,95 m (stdev 0,36).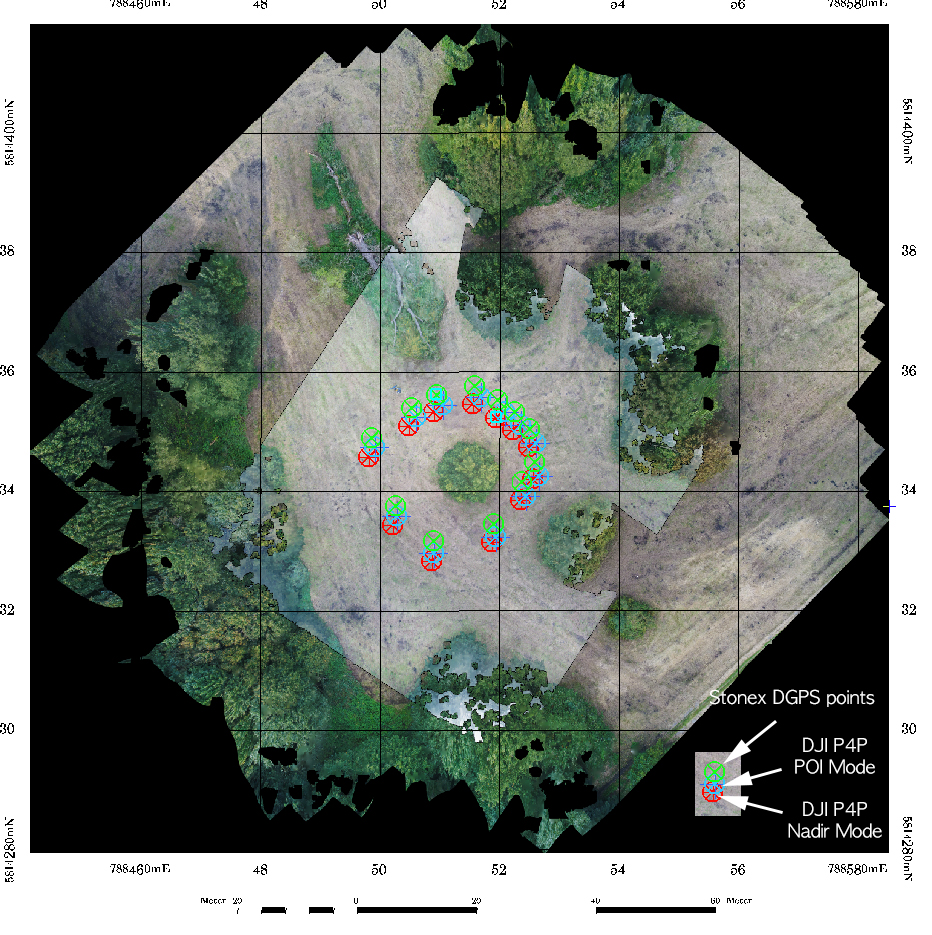 Fig. 6 Comparison of measured DGPS Stonex GNSS points with in-Copter derived GPS geometry in POI ortho mosaic and with Nadir ortho mosaic processed in Agisoft in September 2017.