Using DroneDeploy and the POI mode of DJI.
Have been doing some leaf-off flights now in March on one of my favorite sites for complex tree crown point cloud mapping. To add to the leaf-on data from last autumn.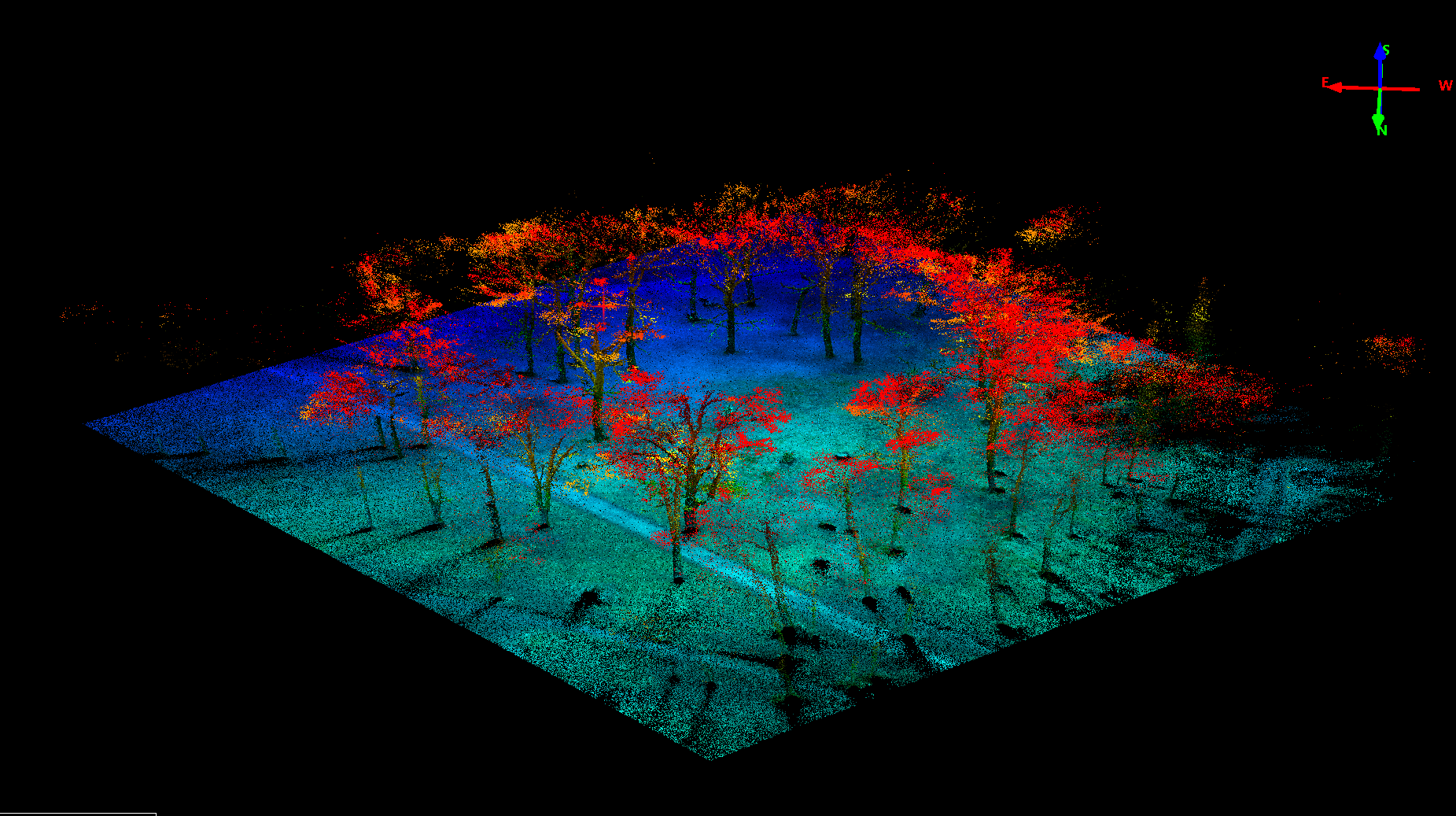 Fig.: Leaf-Off point cloud with combined height color coding and reflectance color coding.
This time I also checked the full automatic flight modi using the POI (Point Of Interest) mode from DJI and Drone Deploy with the P4Pro and the P3A.
Both work perfectly although I believe the POI mode can be dangerous when its done with low altitudes. You have to carefully check that the radius is free from obstacles when you define the center position, altitude and distance from center (radius) for the POI flight. When POI is started it begins with comparably low speeds. You can modify the speed setting when the POI mode started. Unfortunately you cannot modify this stetting before you start. Tuning the speed on an iPad or (even more difficult – on an iPhone) is kind of dangerous because you easily move the slide too much to higher speeds than wanted and the copter will immediately accelerate and start circling your POI object like crazy until you managed to move the slider to slower speeds. There is however always this stop button to kill the POI mode – this is handy and needed sometimes. When you press the stop button the copter stops the POI mode completely and waits for new commands.
Continue reading "Using DroneDeploy and the POI mode for automatic point cloud mapping" →