Flying for the Beech Trees
Within the last few weeks we have been busy together with DLR Jena (Dr. C. Thiel) creating ortho mosaic coverages from Phantom 4 Pro data for various regions in the Hainich National parc area covering approximately 400ha area. The undisturbed forested area of the Hainich National parc seems to undergo some severe changes. The beech trees and some other tree species are clearly suffering from the strong drought conditions in 2018 and now in summer 2019 again. It seems as if this summer its enough for some of the older and more exposed beech trees. First UAV based ortho image mosaic analysis clearly gives a good overall picture of what is going on in these forest stands and also confirms the statements from the regional foresters and the experts from the National Parc region.
Comparison with Sentinel 2 data clearly shows that the reflectance change in comparison to summer 2018 is caused by partly defoliated tree crowns, dead or defoliated tree crowns. Some trees only show a reduced foliage and there is indication that some more trees will be affected in this summer period in August/September.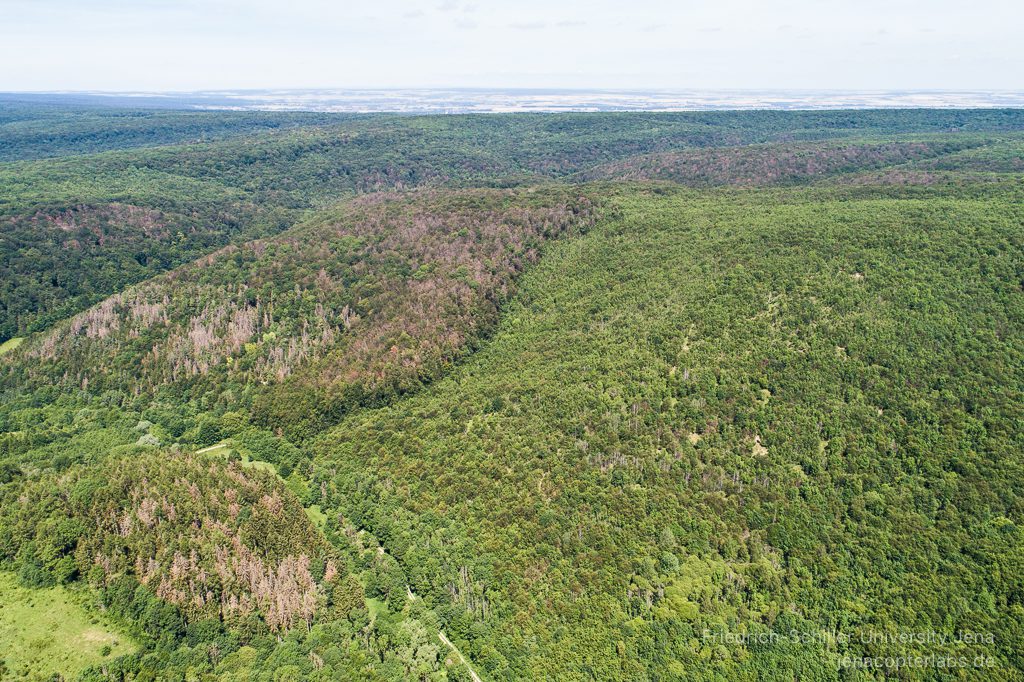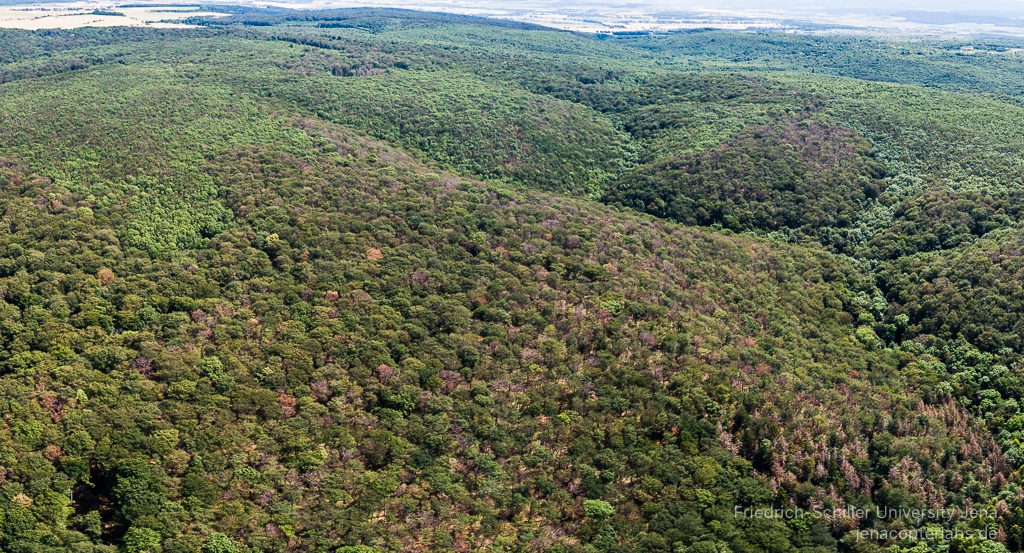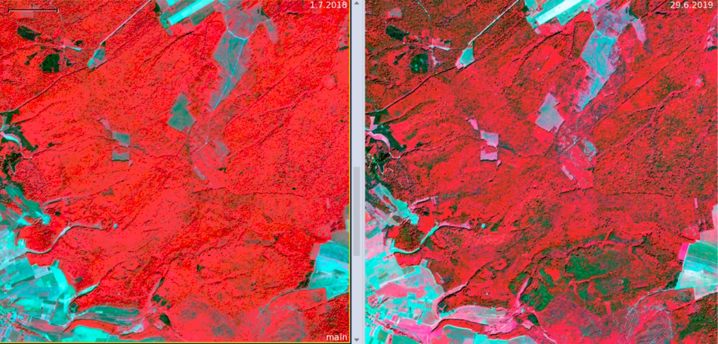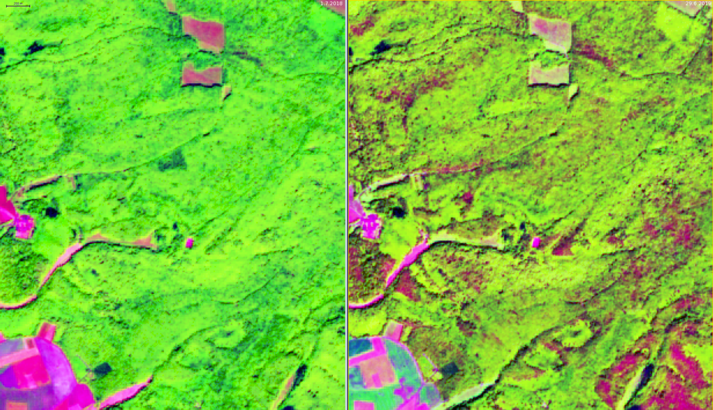 We will monitor this process during this summer with more UAV flights and hopefully get some funding to do a full ortho image comparison for the Hainich NP region. mtk – Dr. S. Hese