Stand Gap Analysis in the Hainich National Park between 2018 and 2020.
Some results from our stand gap analysis for July 2018 , July 2019 and July 2020 are now finished. Some figures below. There is a strong change process in the northern part of the Hainich landscape region in progress – likely dominated by forest management activities . removing the dying beech trees from the stand. Our spatial analysis indicates that here in some parts of the Plenterwald 20-30% of the stand was removed between 2018 and 2020 following the strong drought in summer 2018.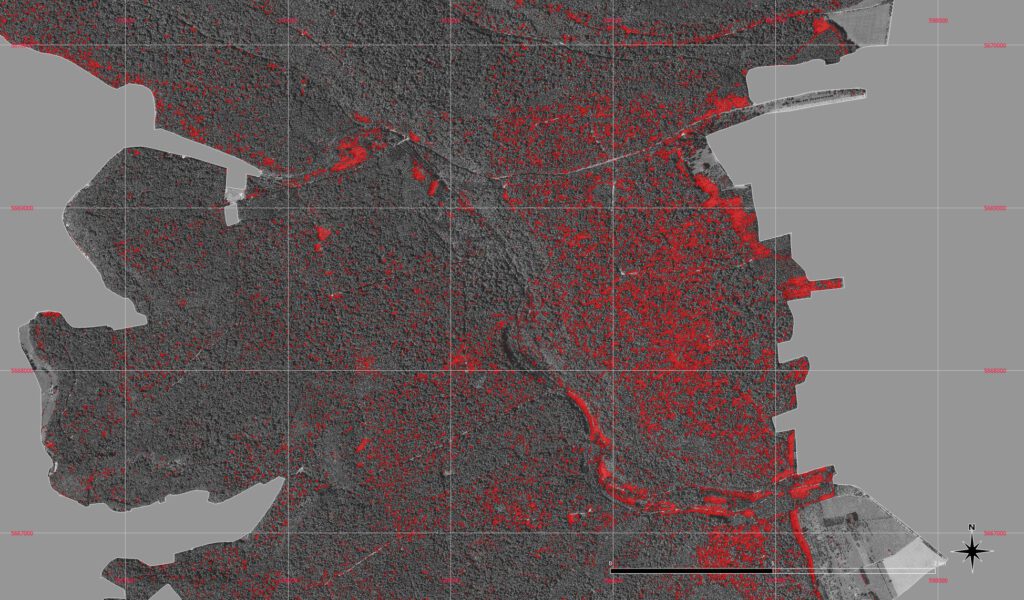 Within the national park region the trend is less dynamic. We were able to map the degradation process at Burgberg/Eichenberg/gr. Zimmerberg region in the west of the NLPH close to Berka v.d.Hainich.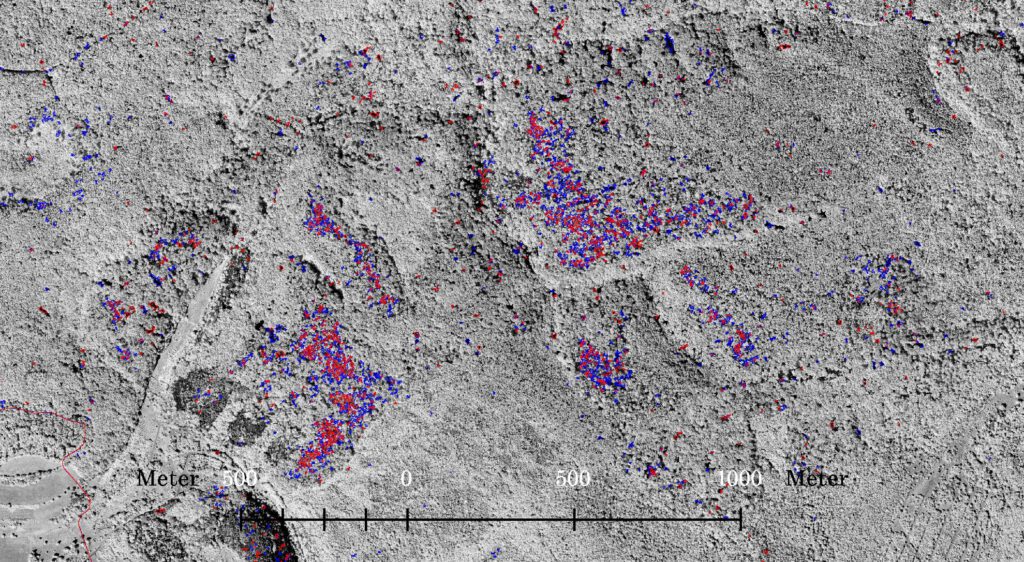 Update with data from the 2020 true ortho flight campaign. These are preliminary results from work for NLPV (the Hainich National Park Administration) to map the stand gap dynamics for the full national park area based on multitemporal canopy height model data analysis (2018 vs 2019 vs 2020). More to follow. Since the strong defoliation and degradation of beech trees in 2019 some areas did not recover and exhibit now large stand gaps. For this work a difference-CHM was calculated and gaps were defined as at least 7m height in 2019 and showing at least 5m height difference in 2020 and an area value of at least one tree crown. We are right now also finishing the deciduous tree damage mapping for the year 2020.