UAV Flights in May 2020 over Hainich NP
The first UAV flights of the vegetation period took place this year at the 28th of May. We covered the test areas East of Berka v.d.H. (Burgberg & Eichenberg) and parts of the Zimmerberg area. We also did flights over the region of Hegeberg in the North-East of the national park. Overall we did 14 flights (6 with the P4R and 8 with the P4M). SAPOS RTK fix was not always available at the Berka sites as usual but not a problem with the Hegeberg area. We also checked a new change hotspot in the North-West of the national park region (area close to the "Dachsberg"). Here we found some anomalies in S2 data from May and it seems that some defoliation occurred. UAV flights are planned here for end of June and line of sight seems to be ok from first flight plan models using GE and flight altitude of 100m above terrain.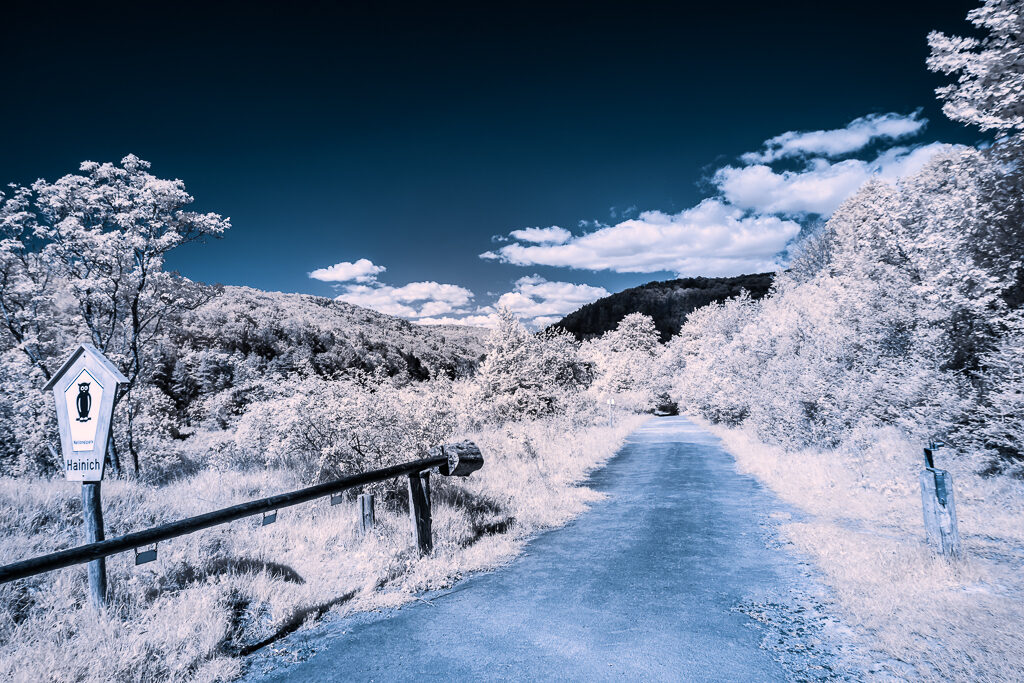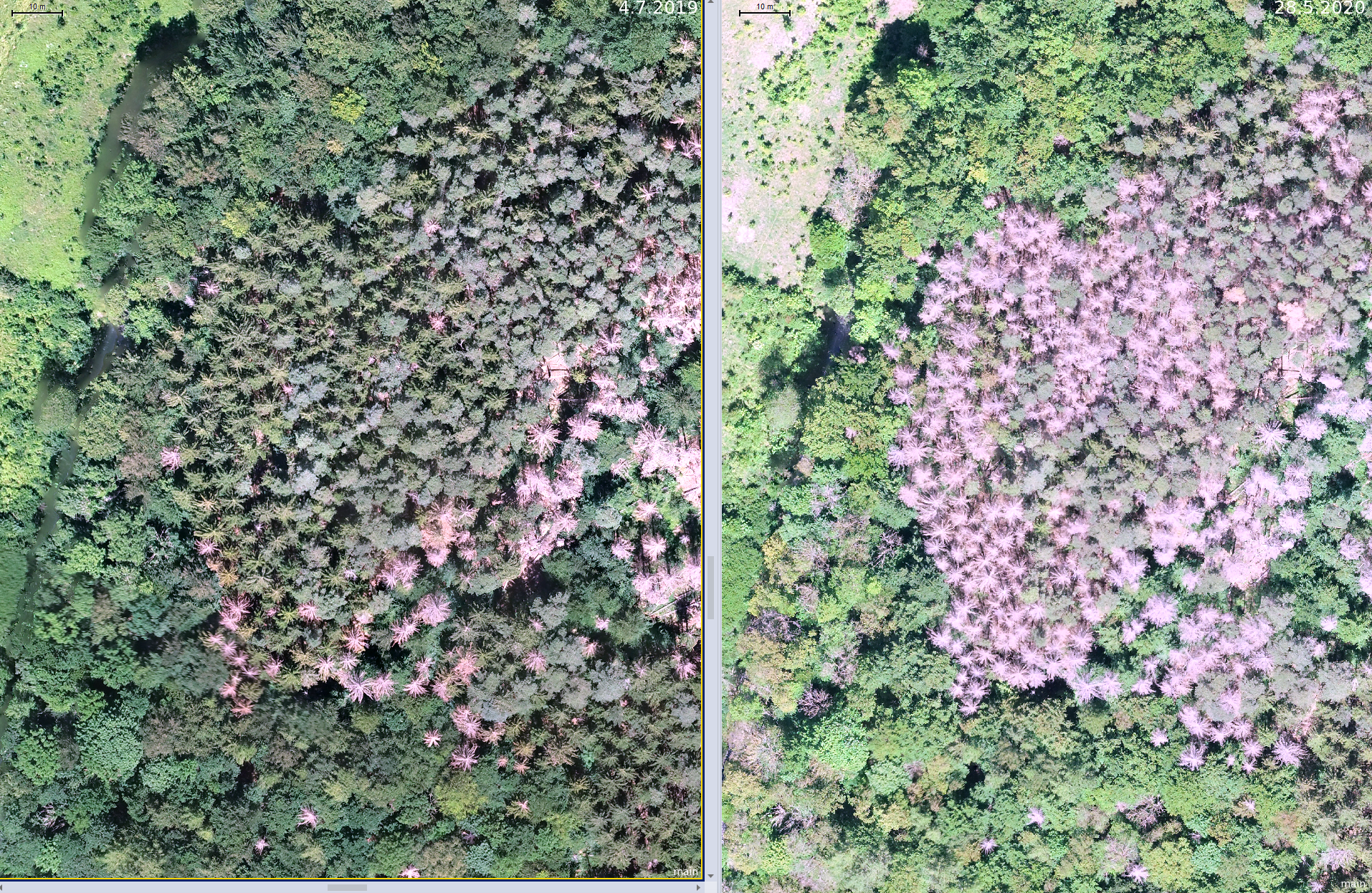 The dying of the spruce trees is not surprising but other areas show less changes in May (compared to July 5th) but we clearly have to evaluate the situation again end of June / beginning of July.